Our Firm
Jacob D. Klein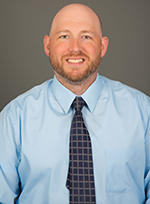 Jake's in his 13th year as a Full Service Financial Consultant. After cutting his teeth at Edward Jones & Key Investment Services, Jake moved over to the Independent side with Invest Financial and remained there until LPL acquired them the spring of 2018. He specializes in retirement income planning, but is also experienced in 401K's, College Savings Plans, Life Insurance, Long Term Care Insurance, Portfolio Reviews, Retirement Benefit Analysis, and more. He often educates Federal Employees about their retirement benefits, and offers a free, no obligation benefit analysis to all Federal Employees.
Jake grew up in Renton, WA (Just a few miles from the office.) He's a BYU grad. Certainly married up when his wife of 19 years Emily said yes. Stays busy watching his 3 kids (Taylee, Rohne, Tristan) do the activities they love. Keeps busy himself by golfing, playing hoops, and coaching high school football.
How would you describe your personality in one sentence?
Treat others the way you'd want to be treated.
What is your fantasy job?
General Manager for a sport franchise... Look out John Schneider ;-)
What are your wardrobe constants?
Liberty High football apparel.
What unknown talent do you have?
I'm a pole vaulter, my Dad was also a pole vaulter and coached me in High School... and my kids say I'm a legend at Fortnite!
Background and qualification information is available at FINRA's BrokerCheck Website.